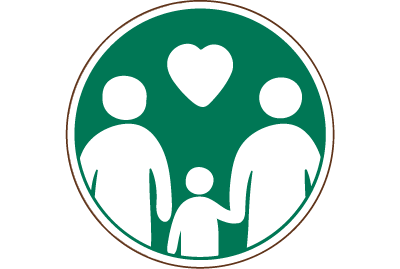 Simply
the Safest
All of our sunscreens use mineral zinc oxide, the safest active ingredient available for effective broad-spectrum protection. Our Clear Zinc formulas absorb quickly with no white cast.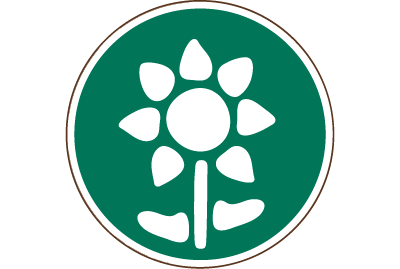 Nourishing
Ingredients
Naturally occurring antioxidants protect from free radical damage, blue light, and environmental stressors—leaving your skin soft, nourished, and glowing.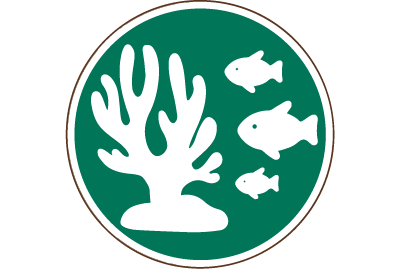 Sustainable and
Reef-Friendly
Every formula is safe for coral reefs, manufactured with 100% solar power, and certified cruelty-free.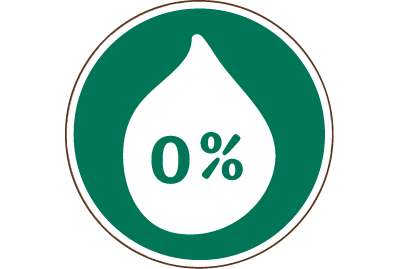 Clean Waterless
Formulas
Our sunscreens are waterless and contain simple, USDA Certified Organic ingredients like beeswax and sunflower oil—usually in a list you can count on one hand.
The story behind our sunscreens
At Badger, every product starts with someone we love—and sunscreen was no exception.

In 2004, our founder Bill saw an employee applying sunscreen in the middle of winter. Her dermatologist had recommended using sunscreen year-round for a skin condition. Bill read the ingredients, couldn't pronounce half of them, and set out to make a truly natural sunscreen for her to use. The first formulations were thick (and looked like something a lifeguard would wear on their nose), but they worked.

In 2006, the Environmental Working Group released its first guide to safe sunscreens, and Badger sunscreen was at the top of the list. We sold out of a year's supply in two weeks! And since that first batch, Badger has become recognized as the leader in natural, effective sunscreens that are safe for people and the planet. Today, we continue to refine our craft, constantly trying new formulations to make safe, simple sunscreens you can trust.
Don't take our word for it.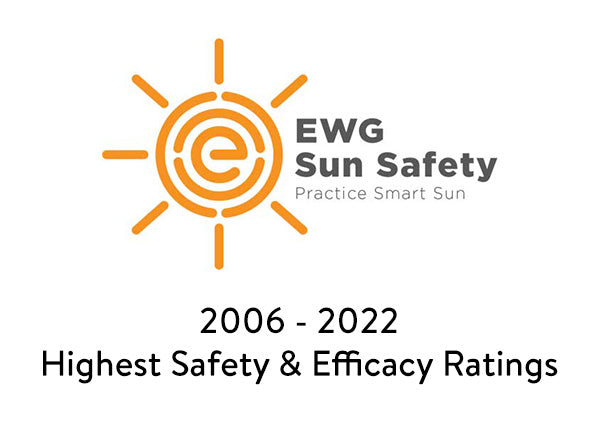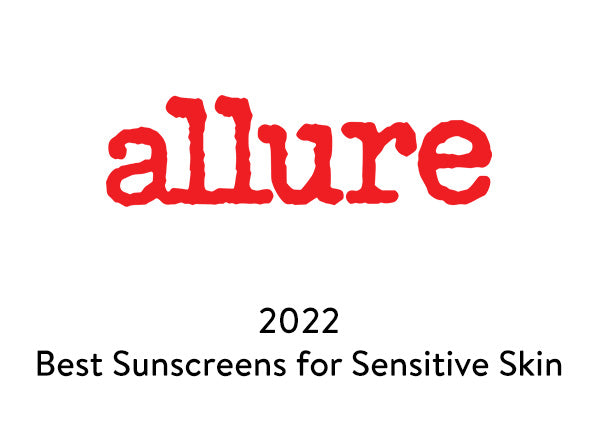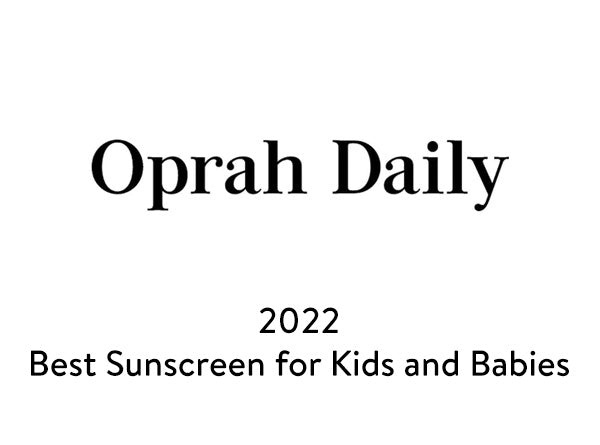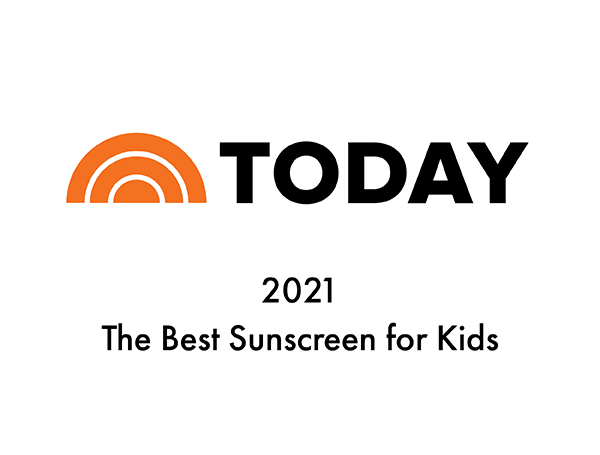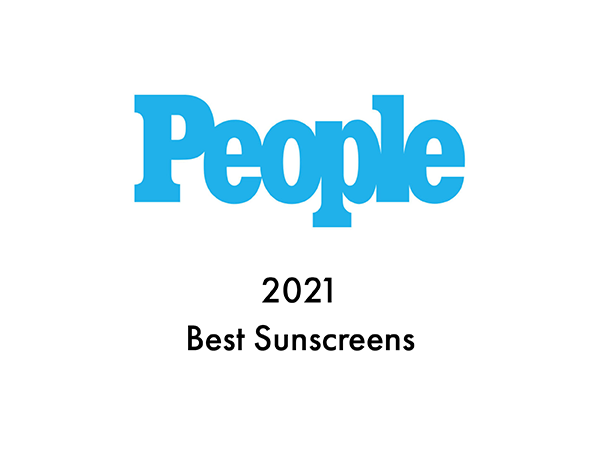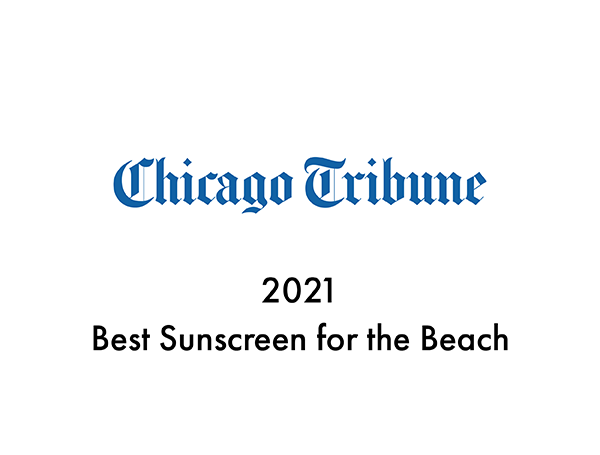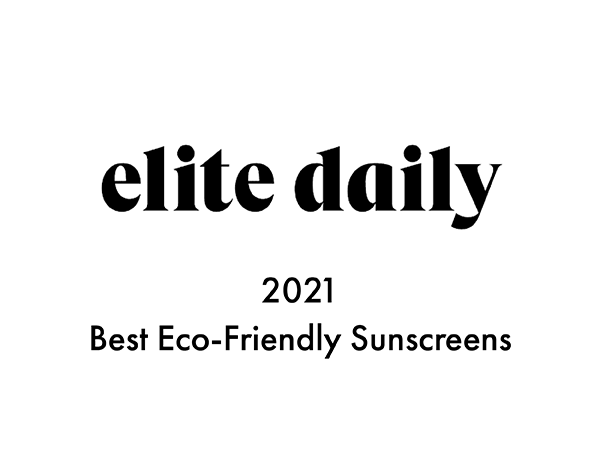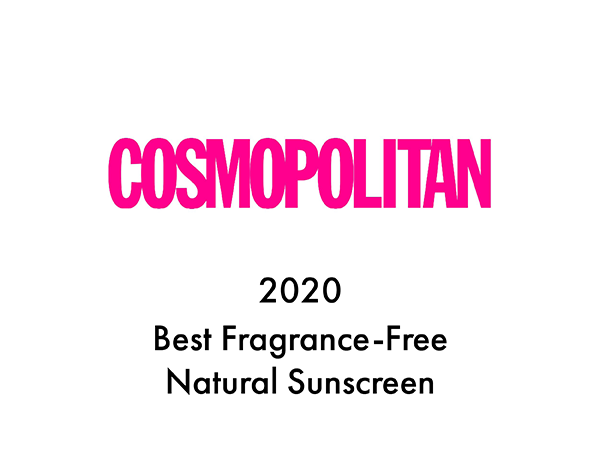 Explore our mineral sunscreens
Badger Sunscreen FAQ
The FDA tests sunscreen's SPF using 2 milligrams of sunscreen per square centimeter (2mg/cm2) of skin. This is about 1oz for a full adult body (about a shot glass full) or about 1/3 of a teaspoon to cover your face. It's nearly impossible to actually measure and evenly apply sunscreen according to these guidelines, so we suggest applying a visibly whitening coat of sunscreen to all exposed skin and rubbing it in to reduce the whitening effect. To ensure that you have achieved full and even coverage, let this coat dry/sink in for 15-30 minutes and then reapply. Think of it as a base coat and finish coat.

To maintain maximum effectiveness, sunscreen should be reapplied at least every 2 hours and directly after extended swimming or sweating. For sensitive skin, apply a small amount of the product to test before full use. Keep out of eyes and keep off broken or unhealthy skin. Adult supervision recommended when using this product on children. If separation in product occurs, knead tube to remix product before use.

Read our Blog about how much mineral sunscreen to apply!
Badger sunscreens have a shelf life of two to three years from the date they are manufactured (depending on the product). That is the expiration date that is printed on the crimp (top edge) of the tubes. The product should remain good for use for one year after it is opened, or until the expiration date has been reached. We cannot guarantee that an expired product will adequately protect you from the sun and you should replace the tube. Note: Extreme temperature fluctuations may cause the natural ingredients in these products to expire early. We recommend that you store Badger sunscreen in temperatures below 90 degrees F.

Click to find the expiration date on your product.
Yes. All of our sunscreens are used regularly for both face and body. We have additionally tested several of our sunscreens as non-comedogenic, which means that they will not clog pores. Although we have not tested every sunscreen individually, the base formulas of the sunscreens are very similar and we would expect similar test results. You can also check out these sunscreens - specifically formulated for daily use on the face.
Yes, a powder makeup can be used after applying Badger sunscreen to your face. We do not recommend the use of a liquid makeup which may dilute or displace the sunscreen, lessening the sun protection offered.
Yes, as long as the lotion is completely absorbed before applying the sunscreen. If sunscreen is diluted, the SPF may decrease significantly and will not offer as much protection. However, you may find that you do not need a lotion if wearing Badger Sunscreen! Each tube and bottle of sunscreen contains powerful natural moisturizers and antioxidants that nourish and protect your skin.
No. It is not a good idea to mix or blend the sunscreen with another cream, makeup, body lotions, water, coconut oil, etc. This would dilute the sunscreen reducing its SPF and compromising your sun protection.
"We only bought one tube at first to try it out. Now we are buying 4 more!" ★★★★★ Convinced First-time Customers
"Darn Near Holy Grail Status!" ★★★★★ Toddster63
"Badger's sunscreens just keep getting better and better! You can hardly tell that this one is on! Love the consistency and how easy it is to apply. Thank you Badger for another wonderful product!" ★★★★★ Ellery
"I am so happy to find this perfect sunscreen!" ★★★★★ Emily
"I really like the coverage for myself and my kids. It blends in well and really protects your skin." ★★★★★ Lisa
"Goes on very well and doesn't leave my face white and chalky." ★★★★★ Kristina
"Best sunscreen for health of your skin and environment" ★★★★★ Jill
"Winner! Love this product. It's a bit thicker but super easy to rub in. Love that it's clear." ★★★★★ Angela
"Love it! Excellent product. For a mineral sunscreen, this is the best I've tried. Amazing scent, too!" ★★★★★ Jen
"Just what I needed. Easy to apply, and am able to use for sun protection everyday. It looks practically like you're not wearing any sunscreen, clear. My new go to sunscreen" ★★★★★ Harvey
"Love it! Excellent product. For a mineral sunscreen, this is the best I've tried. Amazing scent, too!" ★★★★★ Jen
SHOP Mineral Sunscreens