Our Mission
We're on a journey to create a healthier world.
We are inspired to make healing products and run a healthy business where money is the fuel and not the goal, where fun is encouraged, and where we cultivate good through our actions and advocacy.
Our Values
Products for people we love
We are makers. We proudly dream, formulate, and manufacture in our very own post-and-beam facility in rural New Hampshire. Each product we create is made with the intention to protect, soothe, and heal and is inspired by people that we love, including you!

Closer to the source
We choose ingredients that are minimally processed and grown in nature, still brimming with life force and nourishing nutrients. We are organic fanatics, value close supplier relationships, and are passionate advocates for regenerative and sustainable agriculture.

Kindness is our compass
Community is at the heart of our company. We treat each other with kindness, embracing diversity, equity, and inclusion. We support and uplift each other through our advocacy, community service, and charitable giving.

Walk a healthy trail
We strive to protect our natural resources and make climate justice an integral part of our daily practices. Walking a healthy trail means taking responsibility for our actions and having a net positive impact on the world.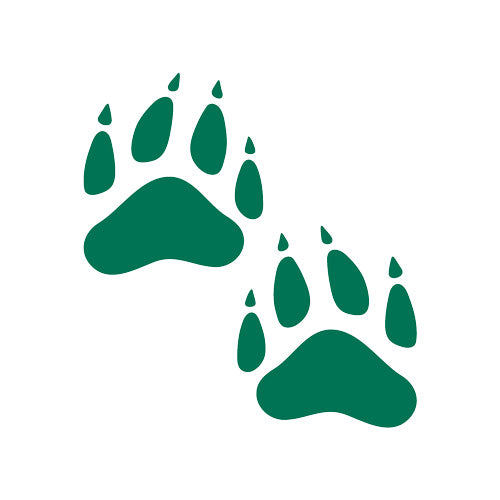 2nd Generation Leadership
Women Owned Business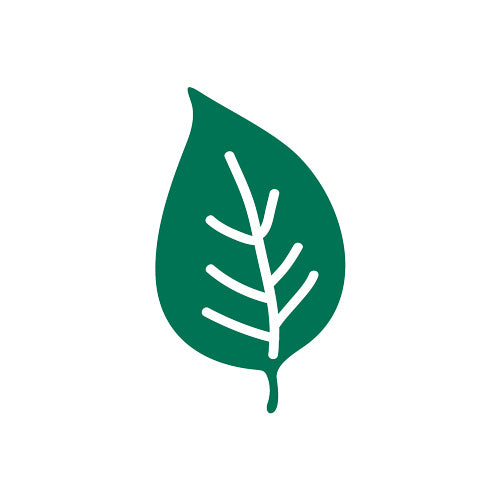 Made in the USA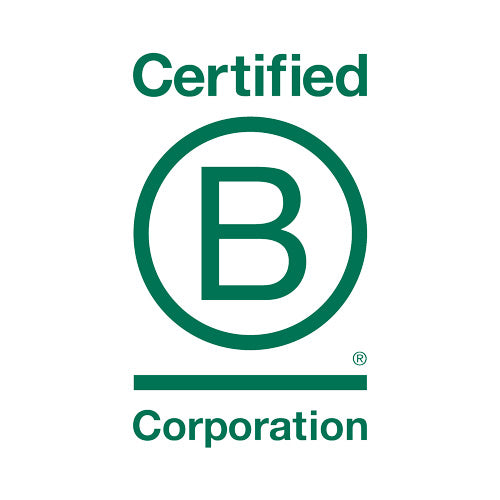 Mission Driven B-Corp
Family-owned, family-run, family-friendly.
Read our story.
Inspiration - Growth - Advocacy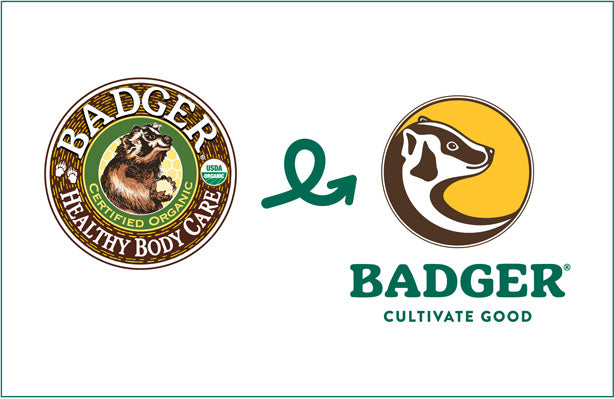 Celebrating 25 years in business and looking ahead to the next quarter century, Badger reveals a fresh new look! A streamlined new logo, reimagined artwork, and updated packaging reflect the simplicity of Badger's products and the company's growing focus on protecting the health of our shared planet. In partnership with Rachel Hudson, a wildlife illustrator working with leading conservation organizations, Badger expands the 'biodiversity' of its packaging artwork—depicting more of the wild spaces and species it seeks to protect through environmental action and responsibility.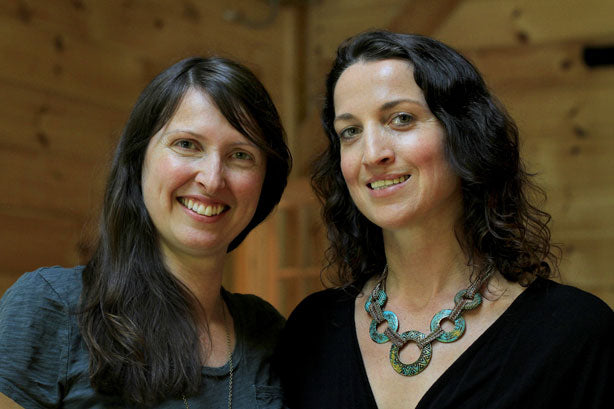 Badger daughters, Emily & Rebecca, take over leadership of the company as Co-CEOs (Collaborative Executive Officers). Under this new leadership, the company doubles down on its environmental commitments and designates climate activism and regenerative agriculture as core tenants of the company's ongoing purpose. Badger becomes an FDA registered drug facility and brings all sunscreen manufacturing in-house.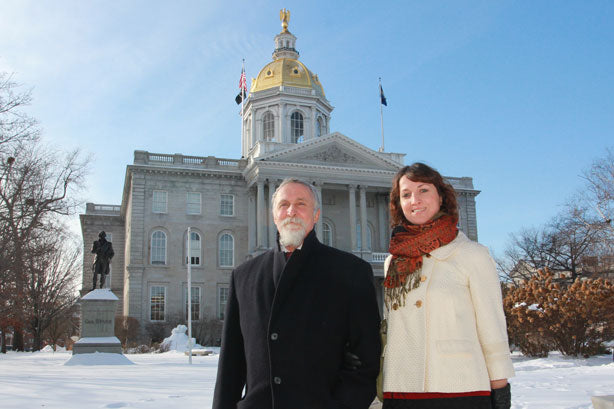 Badger becomes political for the first time. Seeing the need for changes in NH business regulations, Badger fights to get Benefit Corporation Legislation passed. Badger is successful in helping to pass the legislation and in the spring of 2015 officially incorporates as a Benefit Corporation, solidifying their purpose as a business that is a force for good. Badger is awarded B Corp's Best for the World in environmental activism and is formally recognized as a leader in the growing B Corp community. On the social side, Badger takes a leadership role in supporting family friendly legislation and advocacy.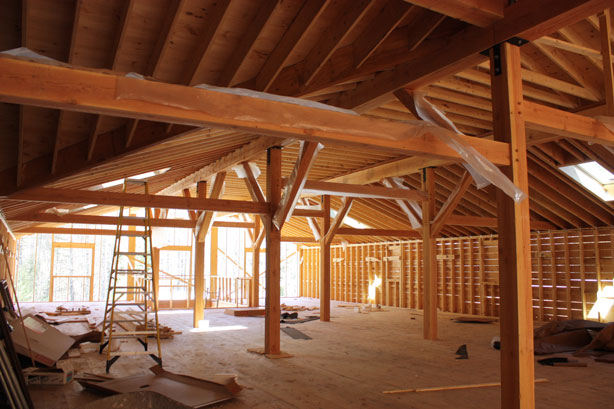 Badger completes construction on one of the largest post and beam buildings on the east coast and officially moves into their new, LEED Silver, sustainable manufacturing facility. Badger recognizes the need to protect their values and certifies as a B Corp, thus building their mission and principles into the DNA of the business.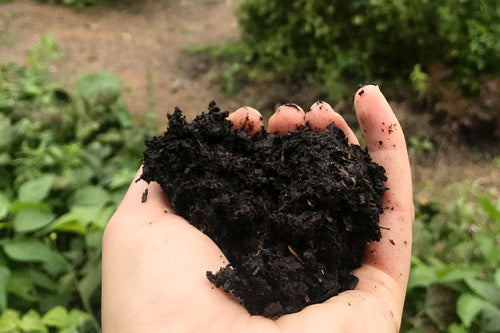 Badger becomes a USDA certified organic facility. As awareness for mineral sunscreens grow, Badger continues to be a leader in the industry and formally outlines their commitment to coral reef safety, nearly a decade before the movement becomes popularized. Badger purchases land and designs a new environmentally friendly manufacturing facility for the growing business.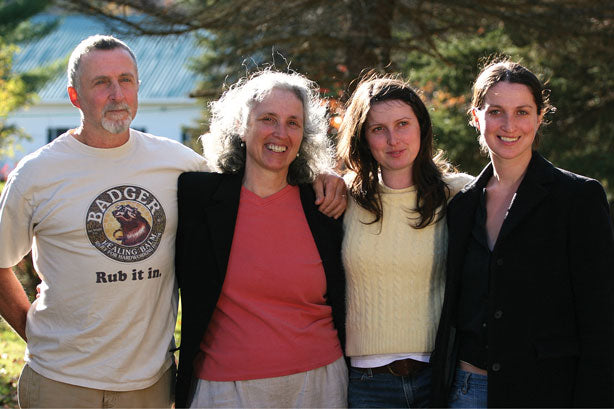 Badger launches one of the first truly natural mineral sunscreens, which is rated as the safest and most effective sunscreen in the country by the Environmental Working Group's inaugural sunscreen guide. This catapults the Badger brand to the top of the natural sunscreen market, and inspires the Badger team to live into this honor by continually leading the sunscreen industry in safety and efficacy. In this same year, Badger becomes one of the first companies to produce a fair trade certified cosmetic product. Badger family leadership is expanded to include founder Bill's wife (Katie) and two daughters (Emily and Rebecca). The Badger founding family writes a formal set of mission and principles to guide the company through the years ahead. Badger launches their Babies at Work benefit as part of a growing commitment to innovative family friendly work practices.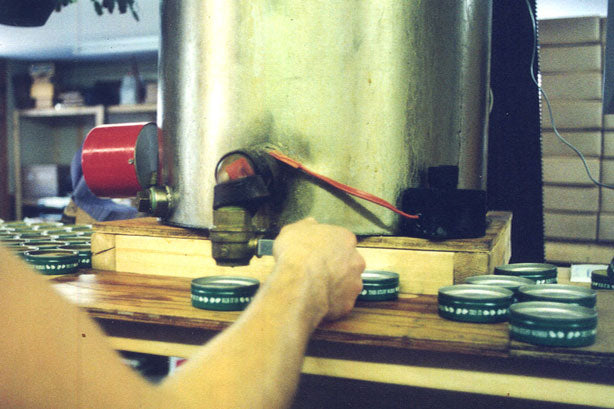 Back in the mid-1990s, our founder Bill Whyte worked as a carpenter. He worked hard, and so did his hands. They would often split and crack in the frigid New England winters. One night, seeking a soothing solution, he mixed up some beeswax and olive oil to create a simple herbal balm. It helped his hands so much, he decided to share it with everyone he knew.

Bill settled on the name "Bear Paw" for his new product, but to his dismay, he discovered that the name was taken. He put a tin under his pillow and slept. The next day, a new name had come to him as if in a dream: "Badger." With the help of his family, Bill began filling tins by hand in their kitchen. He packed them in homemade wooden boxes and drove around to hardware stores, selling them out of his work van – and the rest, as they say, is Badger history.
Meet the family behind Badger.
Back in 1995, Bill and Katie started hand filling tins of the original Badger Balm in their kitchen. 25 years later, Badger makes over 100 products, has over 90 employees, and is sold in 20 countries. Still family owned and operated, the company is now led by second-generation family owners and Collaborate Executive Officers Emily and Rebecca.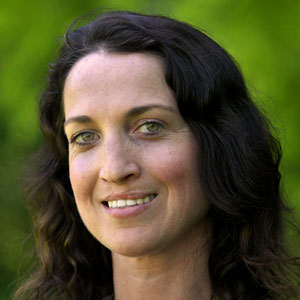 Rebecca Hamilton
Co-CEO
(Collaborative Executive Officer)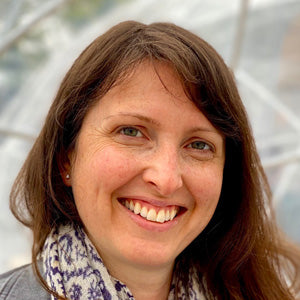 Emily Schwerin-Whyte
Co-CEO
(Collaborative Executive Officer)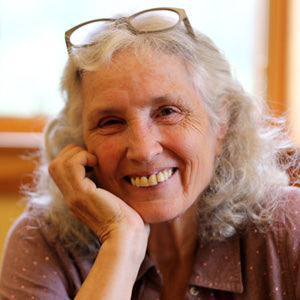 Katie Schwerin
Co-Founder and
Chief Mission Officer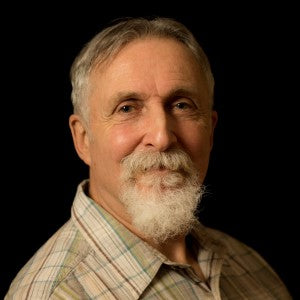 Bill Whyte
Founder
Started Badger in 1995
Recent Company Awards