What Happens When Babies Come to Work?
Badger's unique program benefits working families and the business.
As a family owned and run business, Badger recognizes the importance of supporting our employees and their families holistically. We believe that children are the responsibility of the community, not just the individual parents, and that business plays an important role as a community leader and provider.

In 2006, Badger leadership was approached by a new mother who wanted to bring her baby to work. When Badger considered this opportunity, we realized that we needed to create a lasting and sustainable program to not only support this one mother but to be able to offer the same benefit to all future Badger parents. The opportunity to support parents bringing their baby to work solves a critical gap in our current care system and provides parents with much needed time to bond with their child during this important developmental stage.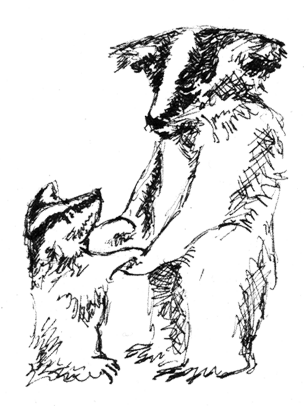 Supporting New Parents at Work
After 3 months of family leave, new mothers or fathers can bring their infants to work until they are 6 months old or begin to crawl. Expectations are agreed upon and accommodations are made to ensure a quiet, safe, and private workspace. The benefits to the parents and new infants are immeasurable. In addition to this important bonding time, other benefits include direct breastfeeding, reduction in daycare costs, easier transition to off-site child care, and a greater social and support network. The benefits to the company include having the parent back to work sooner, morale-boosting, employee attraction and retention, and creating a positive and unique teamwork for the company.
New parents should not have to choose between tending to their new babies and pursuing their careers. If your company wants to start their own Babies at Work program, we would be happy to share the details of our program and help you get started. Please contact us.
Articles About Badger's Babies at Work Program